Sleep in a comfortable embrace
The reassuring tranquility of tradition, the comfort of modernity: in line with the Piacenza hospitality that distinguishes the Grand Hotel Roma, the 72 rooms and four spacious suites with whirlpool baths available to our guests are all equipped with the latest amenities and sophisticated security systems. Characterized by the high quality of furnishings and the artisanal care for every detail, they are equipped with modem outlets, satellite TV, free wireless ADSL connection, and a personalized air conditioning system.
It is worth noting the presence of services designed for people with disabilities, the availability (upon request) of non-smoking rooms, as well as the provision of a hairdryer, minibar, telephone, safe, and, as mentioned, a TV with satellite and pay-per-view channels.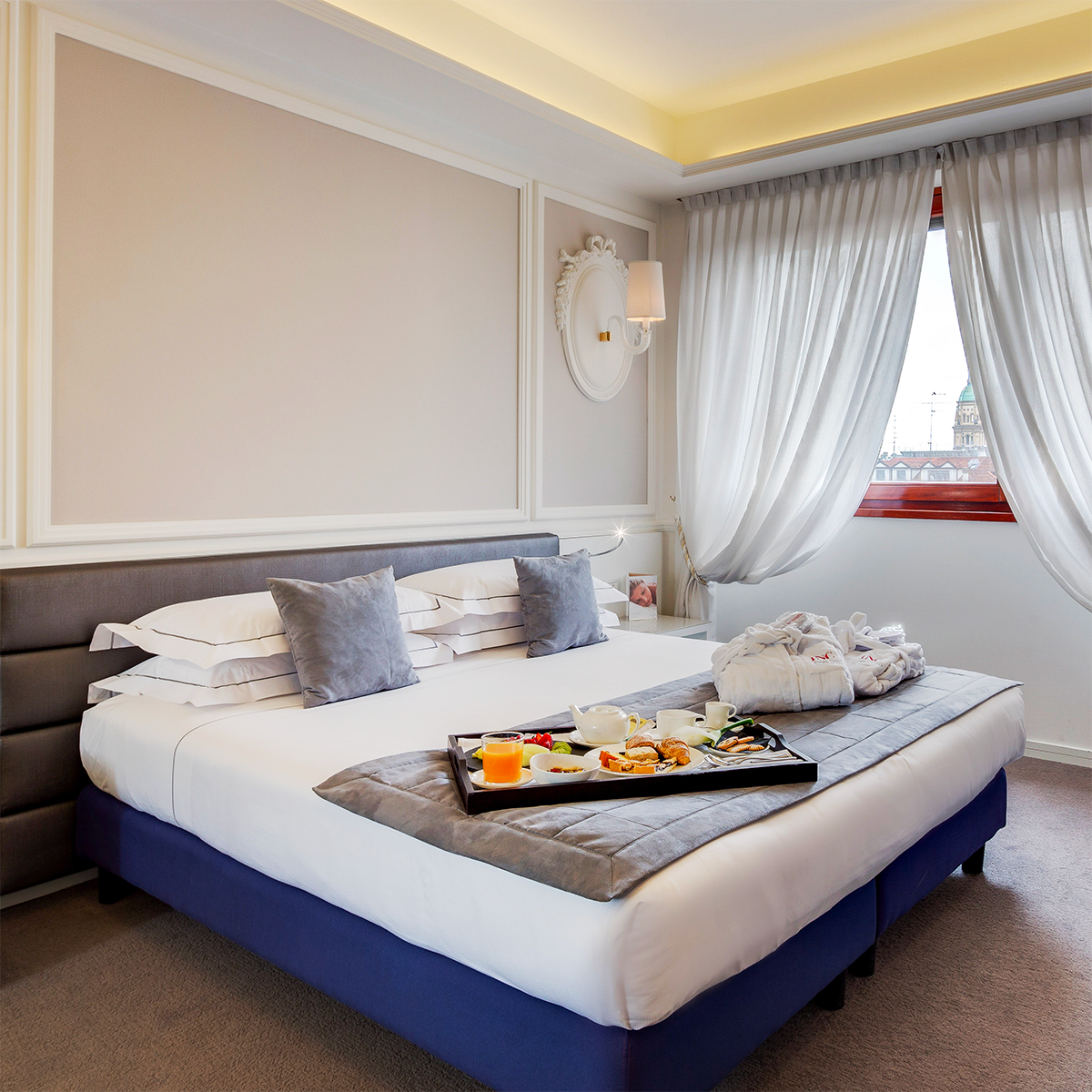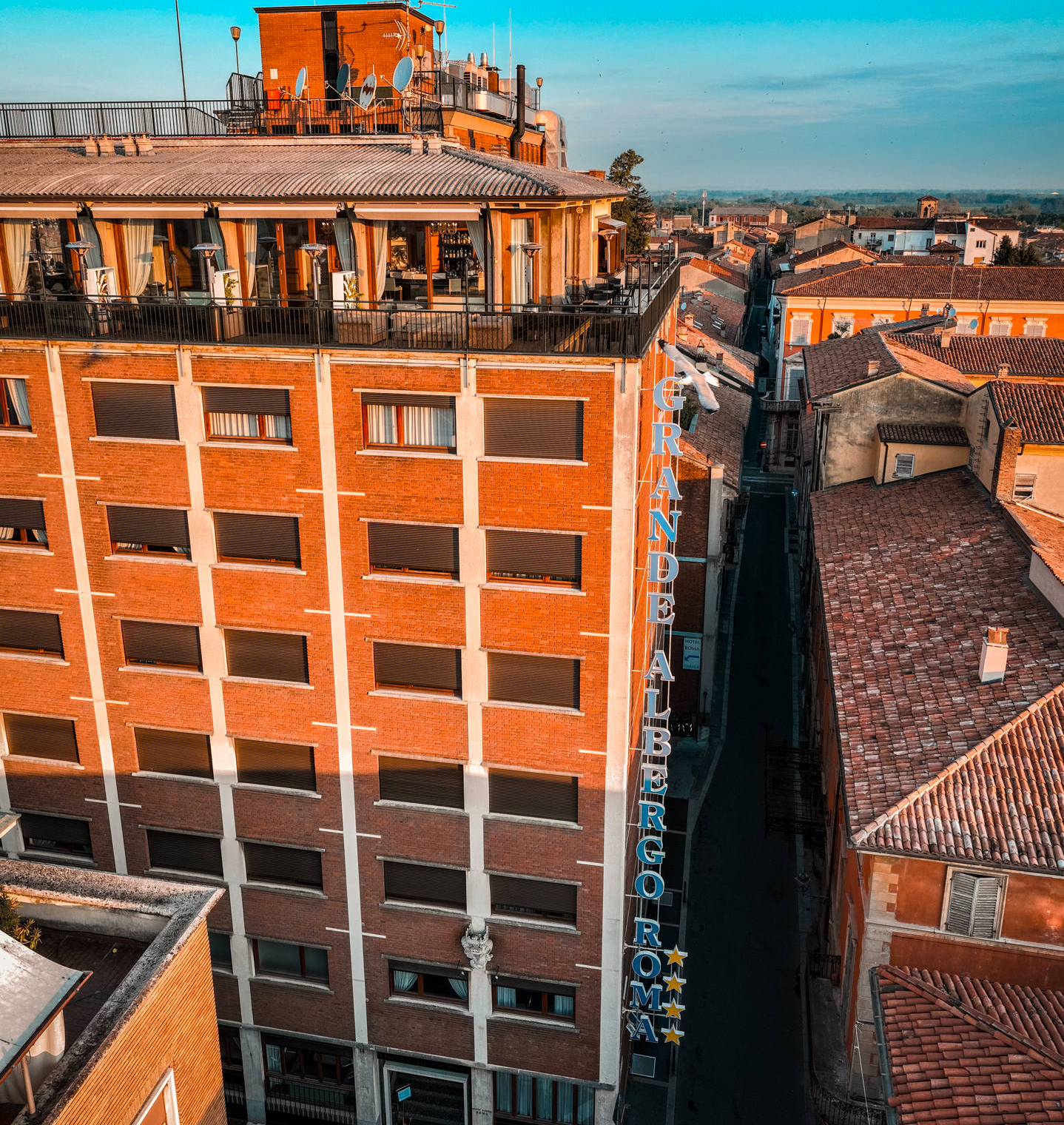 An interesting fact: from the windows of the Grand Hotel Roma, you can directly overlook the history of Giuseppe Verdi, one of the greatest composers and opera musicians of all time.
The former Hotel San Marco, the currently closed building facing the other side of Via Cittadella, was for many years Verdi's "Piacenza home" where he often stopped during his travels, coming from his villa in Sant'Agata di Villanova sull'Arda (a village in the Piacenza area where Verdi's parents were from). In an apartment reserved for him, Verdi received authorities and acquaintances, attended to his commitments, and took care of his affairs.
Although it is now unused and not open to visitors, the former Hotel San Marco continues to be an important testimony to the city's cultural heritage, thanks also to its features, including the exquisite Liberty canopy decorated with sunflowers and stylized plant motifs, created in the early 20th century. It is a first stop, just a few meters from the entrance of the Grand Hotel Roma, for those who want to dedicate a visit to the buildings and monuments that have marked and written the history of Piacenza.