The perfect partner for your corporate events
Whether it's a corporate convention, a team-building day, a meeting, or a simple gathering with colleagues and collaborators, the strategic location of Grande Albergo Roma in the historic center of Piacenza, easily accessible by all means of transportation, combined with the charm, prestige, and efficiency of our facility, make it the ideal solution for organizing congresses and events related to the business world.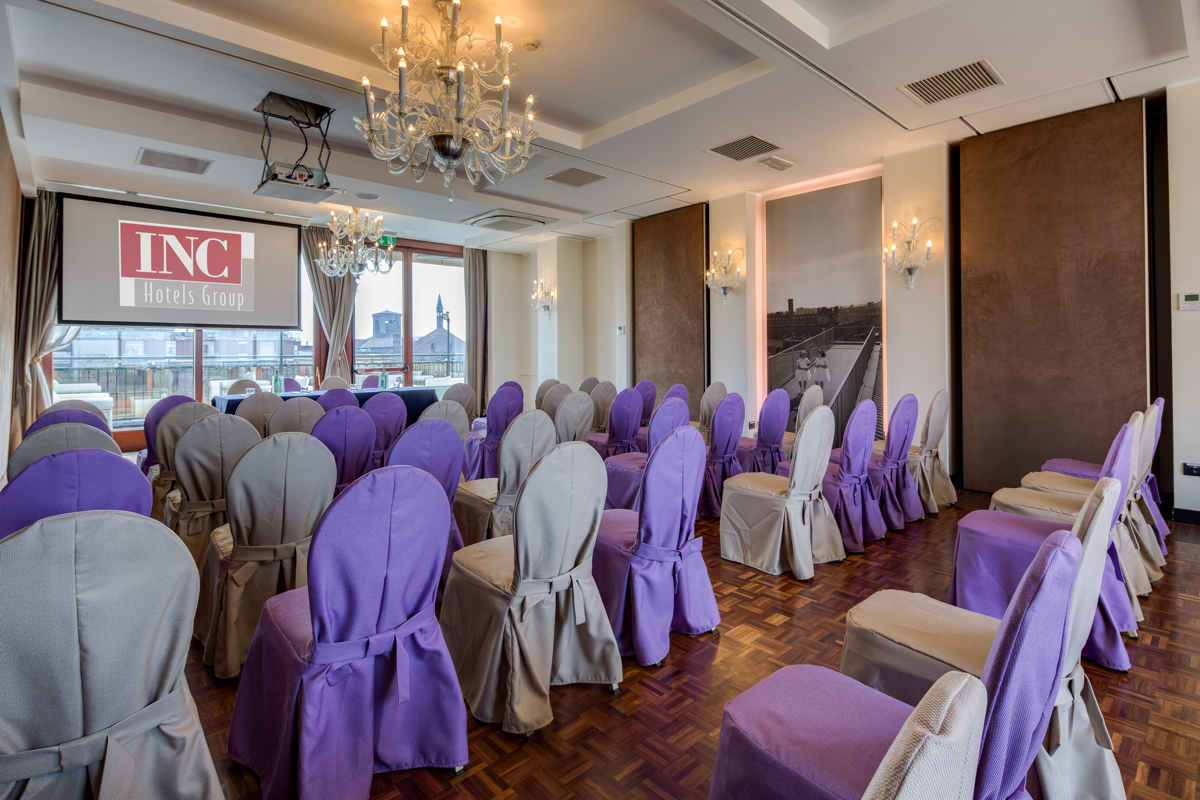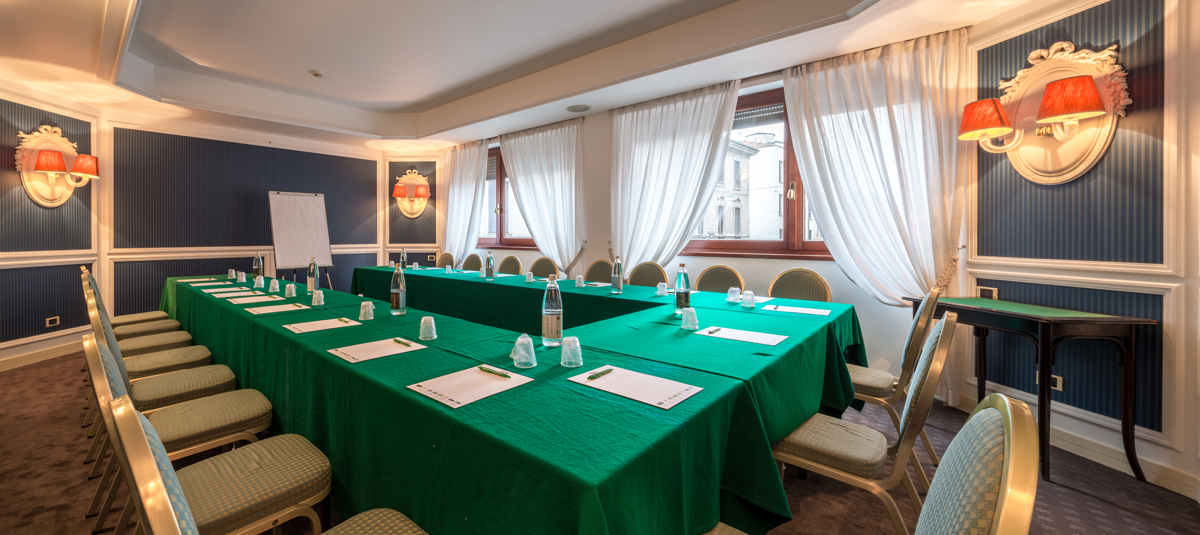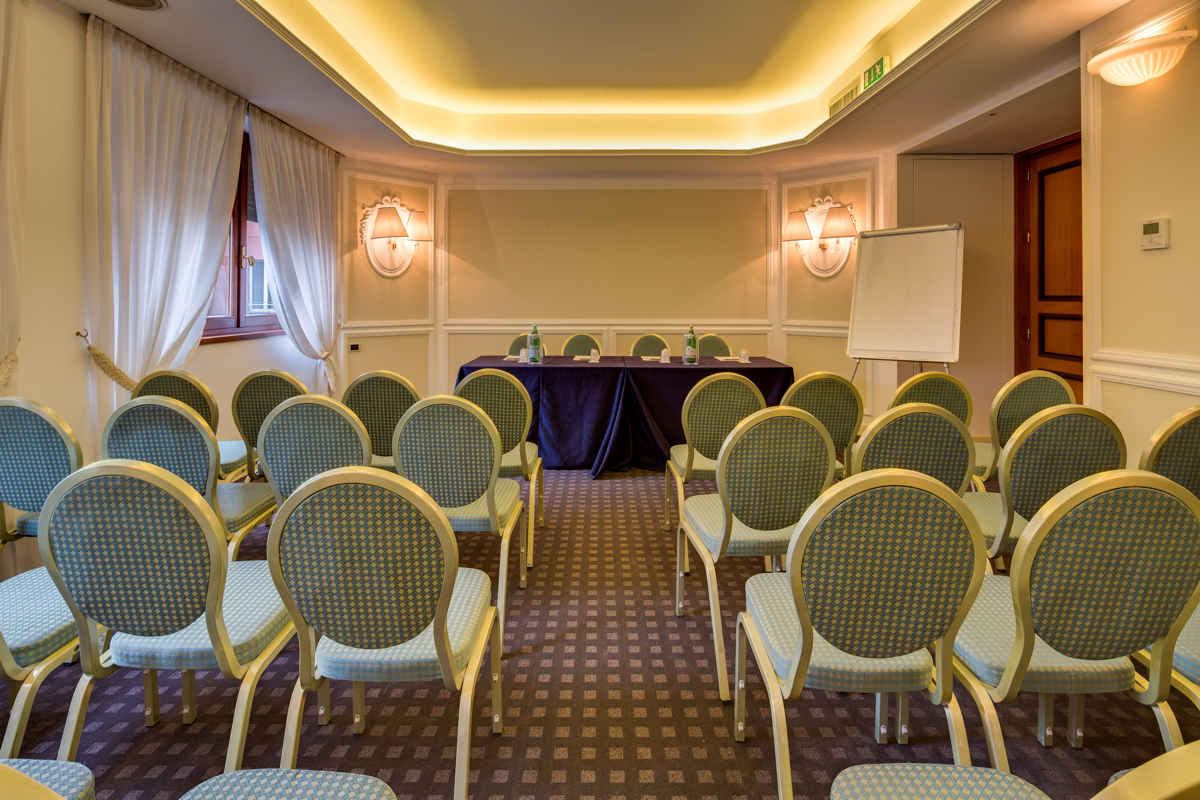 We have four dedicated event rooms for this purpose: the Roma Room on the ground floor, the Gotico Room and the Mercanti Room on the first floor, and finally, the prestigious Cavalli Room located in the magnificent setting of the seventh-floor Terrazza, offering a panoramic view of the city and the surrounding countryside, adding further value to your event.
These four rooms are equipped with the latest technologies, allowing for the organization of the ideal meeting. Upon request and based on the type of event, we can also arrange banquets, gala dinners, or more informal coffee breaks.